2017 Kia K900 near Fitchburg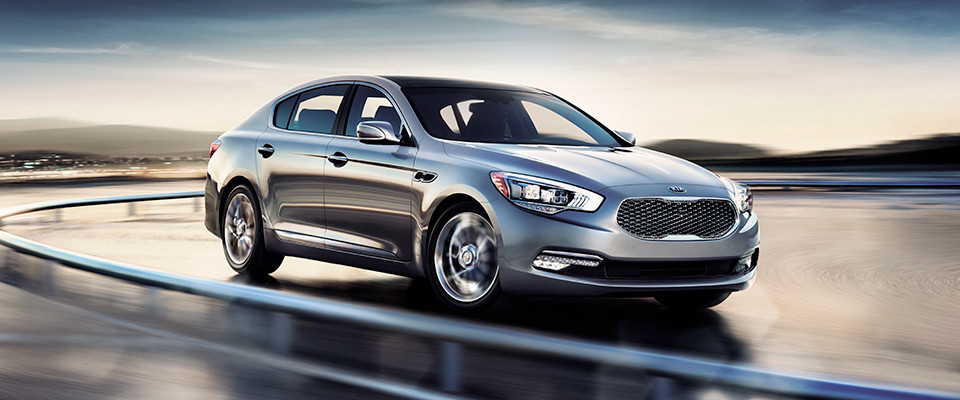 View 2017 Kia K900 Inventory
2017 Kia K900 near Fitchburg
This year the 2017 Kia K900 will be hitting the roads in Fitchburg with a strong impression. Aggressive restyling of the front end makes this luxury car look a little sportier from a distance. The decision to include a V8 powertrain gives you plenty of power, while the standard V6 makes it more economical as a daily driver. Kia did a great job reinventing the K900 to fill a gap in their line.
Why the K900?
Yes, there are tons of luxury cars out there, and many of them from more recognizable brands on the luxury end of the spectrum. Alas, at a price point just under $50,000 for the base model it's hard to find another budget friendly option. Thus, Kia sticks to what they know best.
They loaded the K900 up with tons of tech features even at the base level so you are getting a great bargain while also enjoying modern commodities like lane keep assist and cross traffic alerts. By loading up every model of the K900, it's hard to say that you're not getting a good deal here. At the same time, the K900 is a fairly simple vehicle. Unlike sportier models, this car drives smoothly and has several automated drive features that help it sail through gear and minimize any road noise or lag. When you move up to the V8 model, you obviously get more pull out of the car, but you'll also find that the body handles the weight well.
2017 Kia K900 Specs
Starting off, the K900 offers a 17/25 MPG EPA rating, which is on par with other large luxury cars in this size range. Especially with a V8 under the hood, it's easy to see how you could lose a few miles per gallon. Nevertheless, the K900 offers more leg room and head room than many others in its class. The upgraded trim levels offer a full color heads up display that features plenty of information about your trips and performance.
Leather seating upgrades and the an optional 16 way power seat make bring the K900 up to what we typically think of as a luxury vehicle. There's even an option to add a chauffer switch in the front. The rear seats can be powered, and split for more functionality if you plan on carrying luggage or needing more cargo space.
For a luxury car that can be bought in the $60,000 range fully loaded, the 2017 Kia K900 has a lot to offer. Residents of Fitchburg will definitely appreciate the smooth glide of riding in this thing around town, but it also makes for a super plush ride for road trips as well. Your passengers will enjoy all the extra space and you'll have plenty of infotainment options at your fingertips.
To test drive your very own K900 today, contact Kia Madison and schedule a ride with one of our sales team members.
Directions to Kia Fitchburg
Contact us about the 2017 Kia K900