2017 Kia K900 near Janesburg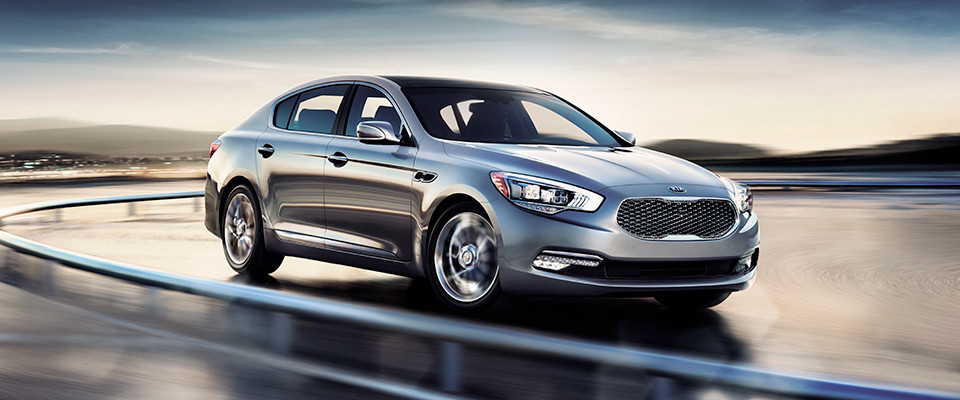 View 2017 Kia K900 Inventory
2017 Kia K900 near Janesburg
Value.
It is something we all look for when purchasing anything especially when making huge investments like buying a car. Whatever the car one intends to buy, everyone always loves a good deal that will offer value for money. If you are in Janesburg and are looking for a luxurious sedan that will offer full value for its worth, then Kia has something for you-the new 2917 Kia K900. For its price, very few luxury sedans in its class can quite match the wealth of features and revolutionary technology that the K900 offers. Here is a quick review of the 2017 Kia K900 to help you understand why this car is worth a second look the next time you are shopping for a car;
Performance
As we've come to expect from Kia, irrespective of the size of the car they produce, poor performance will always be out of question. Employing a direct injection 5.0 liter V8 engine which produces a humongous 420 horsepower and 376 lb-ft torque and is mated to the 8 speed transmission, the Kia K900 gobbles up swaths and swaths of road without breaking a sweat. Although it might not feel as quick, this sedan is a monster on the road and will always outdo itself when called upon. Consuming a gallon every 17 miles in the city and 25 miles per gallon on the highway, one can't help but appreciate the car's fuel economy. Its handling is described by the auto gurus as soft and new drivers will have no trouble adapting to cruising in this car. It's very stable on the road and offers sport-performance agility that will leave you wanting to go a mile further in this car.
Aesthetics
It's part of Kia's ethos to produce beautiful cars and they have duly obliged in this new 2017 Kia K900. This luxury sedan is elegantly designed and is quite eye-catching. A beautiful grille just below the prominent Kia logo together with the large automatic HID headlights on the side of the car and power-folding auto-dimming outside mirrors give it a flashy look befitting the car's luxurious status. On the inside, the car just feels as lush as you would expect from a high end luxury car. A 9.2 inch touchscreen navigation with SiriusXM Traffic and UVO apps suite, Bluetooth, front and rear camera display, smart key with push button are some of the features you expect to find in this car. The 12 way power driver's seat with power lumbar support and 2-position memory is very comfortable and easy to adjust. The rear seats are heated as well and are extremely comfortable. The knobs and switches in the car have a certain touch of gravitas that make the entire interior looks and feel very luxurious.
Cost and verdict
The new 2017 Kia K900 base models go for just over $50,000 and promises to offer full value for the amount. As a contemporary cruiser, it really delivers a solid, smooth and powerful cruise that is quiet and enjoyable for both the driver and the passengers.
If you are in Janesburg and would love to check out more features of this car, head down to Kia Madison and we will show you around. We will even grant you a free test drive for you to have a better feel of this masterpiece from Kia. Give us a call today and we will gladly schedule a free test drive for you.
Directions to Kia Janesburg
Contact us about the 2017 Kia K900