2017 Kia K900 Madison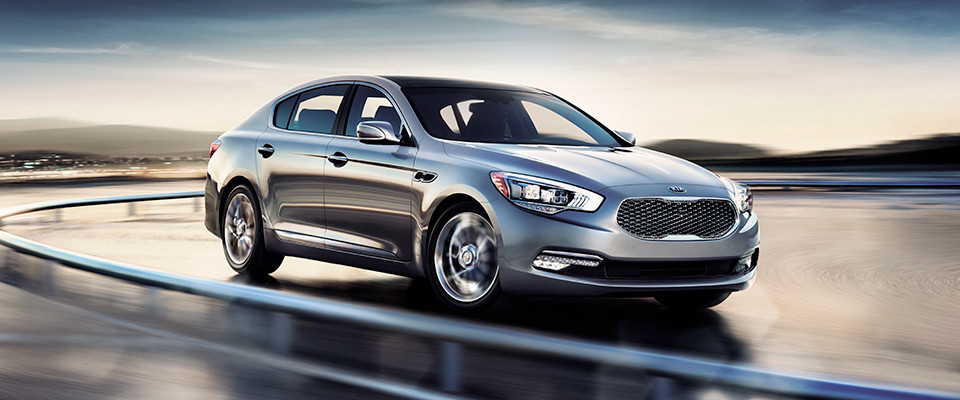 View 2017 Kia K900 Inventory
2017 Kia K900 in Madison
The 2017 Kia K900 in Madison is an unusual entry from the likes of Kia. Many people don't even know that Kia has taken steps to compete in the luxury sedan market at all. Nevertheless, over the last few years, Kia has built up the K900 into an adequate choice for fans of plush leather and over the top trim options.
About the 2017 Kia K900 in Madison
For starters, Kia has introduced the K900 at right around the $50,000 mark. It sits in their showrooms, reminding everyone of its unlikely presence. The latest version of the K900 includes a new sub-$50,000 entry level which includes a smaller engine and a few less electronics while still boasting all of the comfort features of the plush leather seats and the wood trim. As soon as you start adding infotainment packages to the mix you're right back above the $50k mark.
It is notably larger and more imposing than anything else Kia has on the lot, every bit of what you'd expect from a similar level of Cadillac or BMW. The longer body, large doors, and less aggressive stance make it look welcoming. They also give way to its rather impressive 17/26 MPG rating.
2017 Kia K900 Specifications
If you've been searching for the K900 in Madison, you'll be pleased to know that there are plenty of options available. The smaller 311 HP V-6 engine is a popular choice thanks to the price tag and fuel economy. However, for those who want to see what Kia has to offer in the power department, their 420 HP V-8 is the way to go. This V-8 configuration was actually part of the K900 from the very beginning, but the market pushed the manufacturer to add the V-6 option later.
Kia threw in a whole bunch of automatic features such as seat extenders and headrests, that make it feel just like riding in one of the more notorious luxury brands. A premium sound package enhances the experience even more. With lane departure warnings, rear traffic alerts and blind spot detection, we can say that Kia is keeping up with the Jones' at least in terms of safety and features.
Overall, if you've been thinking about a luxury sedan and you're loyal to the Kia brand, the 2017 Kia K900 in Madison is a reasonable and fair choice. You can even take advantage of all the luxury trappings while staying under the $50k mark if you're careful.
To check out the new K900 for yourself, stop by Kia Madison today to schedule a test drive in one of our showroom quality models!
Directions to Kia Stoughton
Contact us about the 2017 Kia K900