2017 Kia K900 near Middletown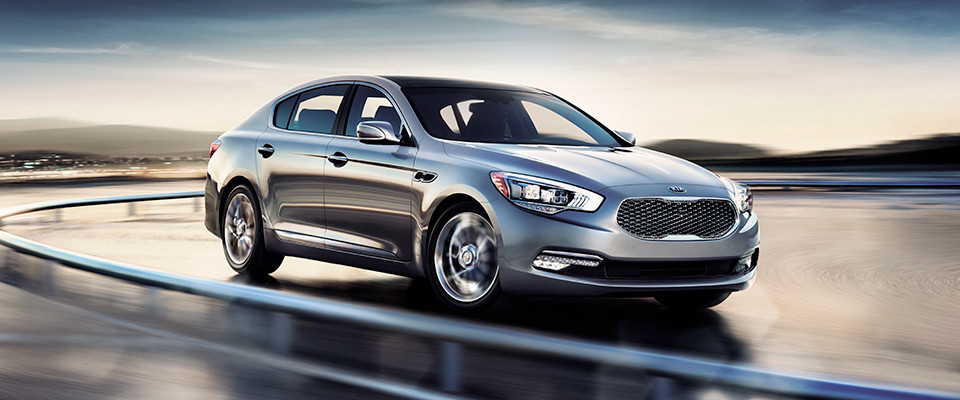 View 2017 Kia K900 Inventory
2017 Kia K900 near Middletown
Thanks to their relatively high prices, luxury cars and high-end sedans tend to struggle in their first years in terms of sales. This, however, has not been the case for the new 2017 Kia K900, which is really causing ripples in the auto world since its debut a few months ago. A high-end luxury sedan, the car's sales have surpassed what Kia had projected, and the calendar year is not over yet. So, why is the Kia K900 receiving so much in Middletown and across the country? What are some of the standout features on the new 2017 Kia K900? Is the Kia K900 really worth all the hype? Well, here is a review of the luxury sedan and a look at why it really has become a dream car for many;
Performance
For a luxury car to receive positive reviews from users, it really has to outdo itself performance-wise. A lot of luxury cars have been slated in the past for their lack of agility and power on the road. This is not the case with the new 2017 Kia K900. The car's performance and agility on the road seems to have taken many by surprise when it really shouldn't have. What else do you expect from a direct injection 5.0 liter V8 engine, which produces a humongous 420 horsepower and 376 lb-ft torque and is mated to the 8-speed transmission? The car's power has given it a reputation and showed that it can punch well above its weight. For all its power, though, the car is extremely frugal in fuel consumption. Its consumption in the city is rated at 17mpg and 25mpg on the highways, which is more than remarkable considering that the car will be gobbling up swaths and swaths of road in no time. It's easy to handle and is extremely stable even in high speeds.
Aesthetics
The exterior of this luxury car might be deceiving to many because it looks quite average and generic, to say the least. There, however, is more to the design than meets the eye. The HID headlights, together with the auto-dimming side mirrors give the car a nice look, but its aesthetics are not its strongholds. The interior of the car, on the other hand, is the complete opposite. The interior feels luxurious and lush befitting the car's luxurious status. There is an aspect of gravitas in almost everything within this car. From the trim to the knobs and switches, it really is a high-end sedan that you will enjoy sitting in. The cabin is very spacious and hosts a number of both standard and new features. The standard features include a 9.2 inch touchscreen navigation with SiriusXM Traffic and UVO apps suite, Bluetooth, front and rear camera display, smart key with push button, a 14-speaker sound system and many others. There is a host of other new features that have been introduced in this car to make it safer, and they include blind spot monitoring, rear cross-traffic alert and lane-change assists. All the seats are heated and extremely comfortable, meaning that cruising across Middletown will be more than enjoyable.
Cost and verdict
The base model of the new 2017 goes for just over $50,000, and there is value in this pricing. This is a car that will offer a smooth, quiet and powerful ride that will leave you yearning for more mileage every day.
Head down to Madison Kia if you are in Middletown to check this masterpiece and many others out and even have a free test drive!
Directions to Kia Middletown
Contact us about the 2017 Kia K900