2017 Kia K900 near Sun Prairie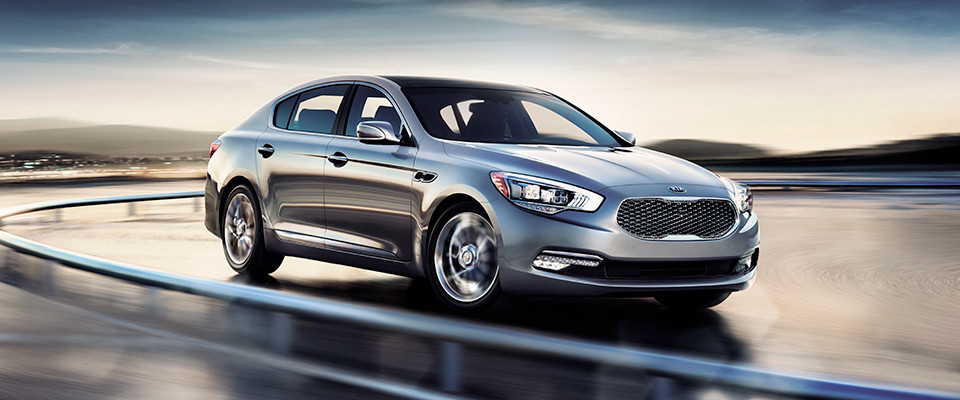 View 2017 Kia K900 Inventory
2017 Kia K900 near Sun Prairie
Kia's done it again with another fantastic redesign. This time they've taken the K900 into the shop and brought us back the brand new 2017 Kia K900 in Sun Prairie. With fresh body lines and an even more luxurious interior, you'll love how far Kia has come in the last few years with this vehicle.
About the 2018 Kia K900 in Sun Prairie
To start with, the K900 is meant to be Kia's ultra luxury liner. At a price point that hovers right around the $50,000 mark, it clearly sets itself apart from Kia's other economy cars. The engineers put plenty of time and energy into this one, loading up the K900 with more standard features as well. Thus, even the base model K900 is a head above anything else Kia has on the market.
With all of the extra room and plush accommodations, Kia loaded the K900 up with an optional V8 engine. Otherwise, you can get it with a V-6, which offers marginal improvements in fuel economy. At 17/25, it may not be the most fuel friendly option around, but it still has plenty to offer. For instance, the back seat has tons and tons of leg room, and the vehicle drives as if it's floating on a cloud graciously. It's not a sports car, so don't expect a tight suspension.
Choosing Your K900
To begin with, you'll find the K900 V6 Premium at the bottom tier. It comes in limited colors with few interior options. However, Kia did a great job of keeping some of the more important features in place. For instance, blind spot sensing and cross traffic alerts come standard on all models.
The next step up is the V6 Luxury. With an upgraded sound system and the option to add a full-color touch screen display, you can really start to appreciate the finer things in life with this one. This upgrade also comes with paddle shifters and shift by wire for a more comfortable driving experience.
With the move to the highest tier, you will find appreciably more power with the V8 powertrain. You can also opt for quilted Nappa leather seats and a lane departure warning system. This final tier comes in at just over $60,000.
Overall, the 2017 Kia K900 in Sun Prairie proves that Kia is becoming an even bigger player in the automotive industry. With all of their 2017 redesigns, they have moved from a purely economical brand to a true competitor in terms of technology and driver experience.
To test drive the K900 for yourself today, stop by Kia Madison and ask one of our team members. We have both V6 and V8 versions of the 2017 Kia K900 in Sun Prarie on our lot for you to enjoy.
Directions to Kia Sun Prairie
Contact us about the 2017 Kia K900